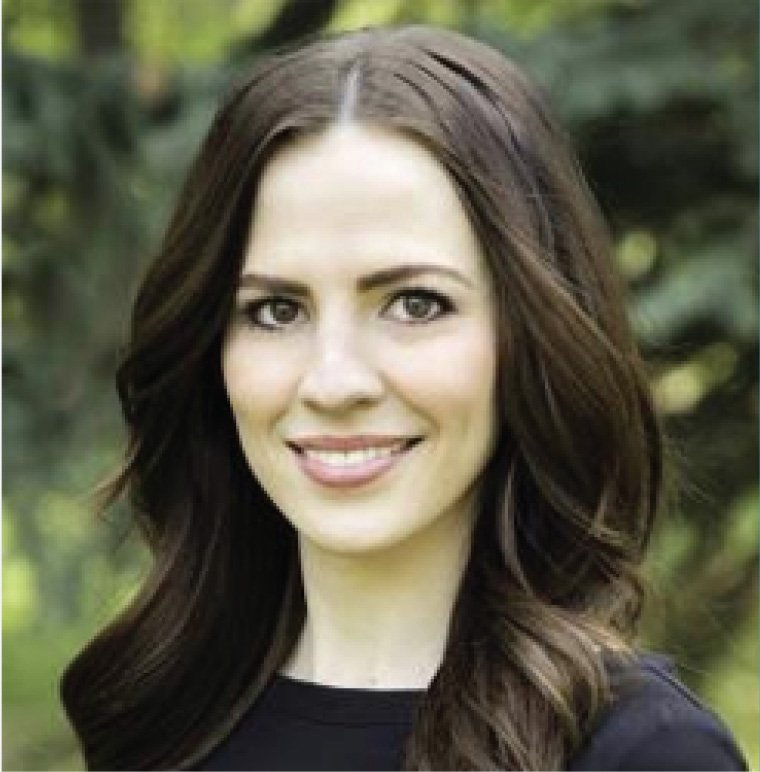 Dr. Janelle Murphy

B.Sc., N.D.
Dr. Janelle Murphy has advanced clinical training in various treatment strategies, but her true passion lies in the adjunctive treatment of cancer and chronic diseases, including chronic pain and neurological conditions. One of Dr. Murphy's goals is to help you achieve optimal health by using a combination of individualized methods. Dr. Murphy's education has taught her the value of an integrative approach to patient care. She holds a Doctorate from the Canadian College of Naturopathic Medicine where she completed 4 years of schooling in a variety of naturopathic disciplines as well as clinical training. Dr. Murphy completed her Bachelor of Science in Kinesiology at the University of Lethbridge. In her internship year, Dr. Murphy was on the Adjunctive Cancer shift at the Robert Schad Naturopathic Clinic. She is a member of the College of Naturopathic Doctors of Alberta and the Canadian Association of Naturopathic Doctors.
Integrative Therapies for Naturopathic Oncology – 3rd Annual Conference
Oncology Association of Naturopathic Physicians – 4th Annual Conference
Therapeutics Collaboration Education – Pharmacology upgrading course
Boucher Institute of Naturopathic Medicine – Pharmacy Certification Exam
The Natural Oncology Masterclass 2 – Health Masters
Integrative Oncology: Concepts & Strategies for Clinical Practice – Lise Alschuler
Marsden Clinic of Naturopathic Excellence Integrative Oncology Workshop
Intravenous Therapeutics – Dr. Paul Saunders
Intravenous Emergency Procedures – Naturomedic
Hyperbaric Medicine Team Training – International ATMO
Biopuncture Injectable Therapies – Pascoe Canada
Heavy Metal Toxicology, Clinical Chelation: EDTA, DMPS, DMSA and Complementary Treatment – International IV Nutritional Therapies for Professionals
Dr. Frank Shallenberger's Ozone Therapy Training & Certification Course – "The Essentials of Natural Medicine"
Hydro Colonic Therapy Training – Seattle Institute of Colon Hydrotherapy
Metabolic Balance – Metabolic Balance Certified Coach
PRP concentration and utilization- Dr. Kevin Davidson
Prolotherapy training and certification- Dr. Kevin Davidson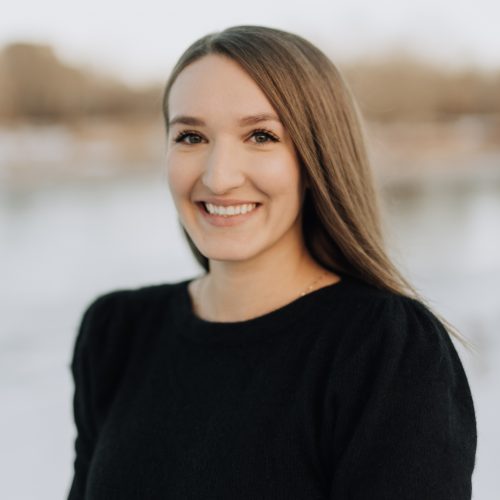 Dr. Marisa Hucal

BSc, ND
Dr. Marisa Hucal is a licensed Naturopathic Doctor born and raised in Calgary, AB. She obtained her Bachelor of Biological Sciences with Honors at the University of Calgary. Dr. Hucal then completed her academic and clinical studies of Naturopathic Medicine at the Boucher Institute of Naturopathic Medicine in Vancouver, BC. Her approach to medicine is science based, yet naturally focused. Dr. Hucal is known to be transparent with her patients to facilitate a collaborative health environment that both empowers her patients and allows them to take the steps that resonate and feel attainable. Dr. Hucal's healthcare model is one that is proactive rather than reactive, as she strives to optimize her patient's wellbeing. Her clinical approach includes gathering a detailed health history, reinforced by any necessary labs and objective measures, to ensure well guided treatment plans that can be strategically monitored. Although Dr. Hucal is trained as a general practitioner, her clinical interests are rooted in cardiovascular health optimization, including blood pressure management, cholesterol control, weight optimization, and cardiovascular support following cardiac events. Other interests include but aren't limited to: stress management, digestive health, mental and emotional health, endocrine health, and men's and women's health.

Dr. Hucal offers a complimentary 15 minute consultation for those interested in care wanting to learn more.
Acupuncture-Boucher Institute of Naturopathic Medicine
Naturopathic Osseous Manipulations- Boucher Institute of Naturopathic Medicine
Intravenous Certifications- Dr. Stefan Kuprowsky
Chelation and Advanced IV Therapies- Dr. Michael A. Prytula
Prescribing Upgrade Course-Boucher Institute of Naturopathic Medicine Clinical 
Emergency Procedures- Dr. Michael A. Prytula 
CPR HCP and AED Certification- ProSafe First Aid
Metabolic Balance- Metabolic Balance Certified Coach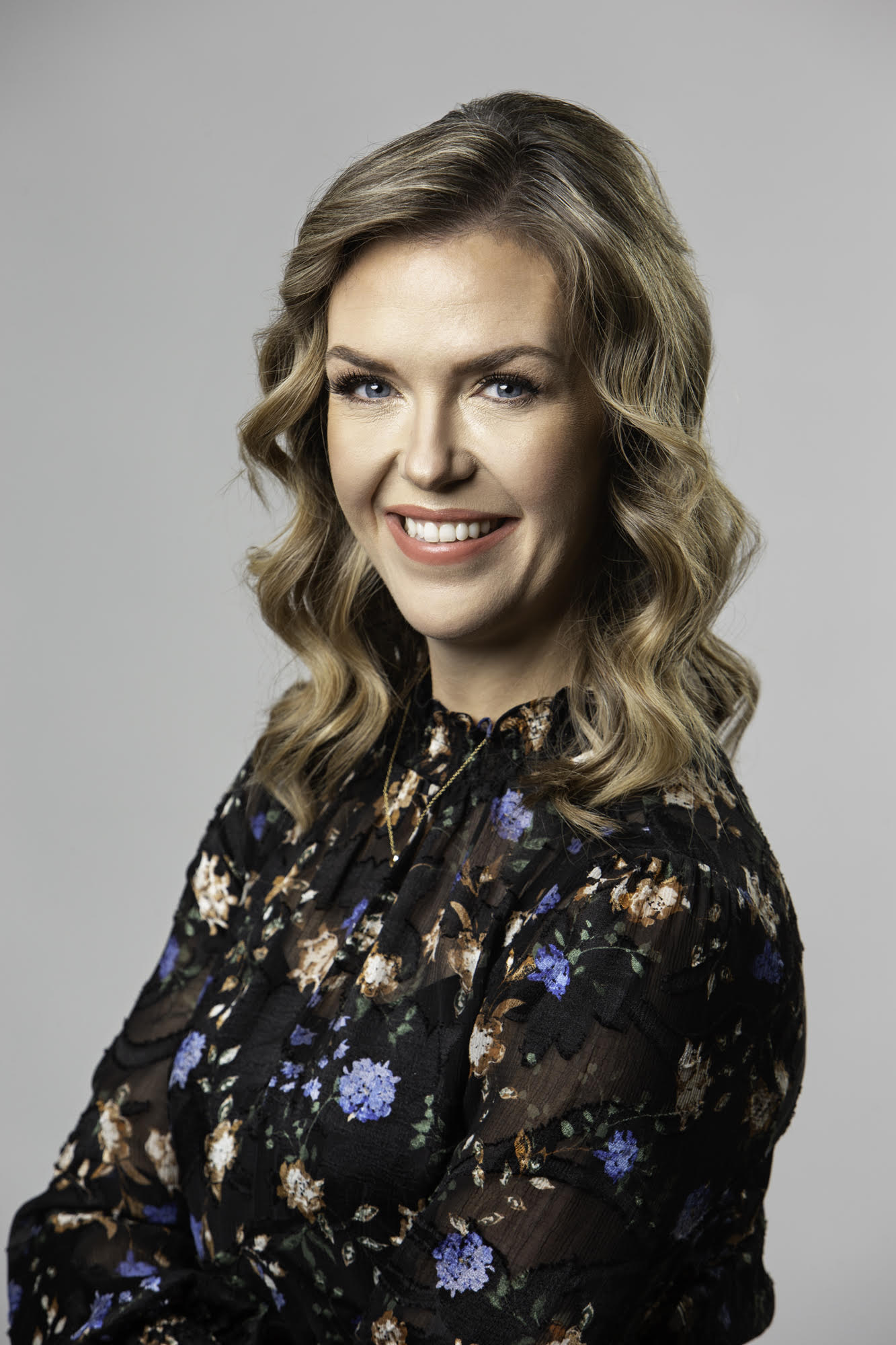 Dr. Jessa Landmann

BSc, ND
Dr. Jessa knew before she even graduated from naturopathic medical school that she wanted to work in the field of integrative oncology. She is not only passionate about cancer care, but also in continual awe of the power of natural medicines and how they positively affect people's lives. Dr. Jessa has extensive experience with creating personalized anti-cancer diet plans, helping with pain management, and improving the side effects created by cancer treatments, such as insomnia, digestive disturbances, fatigue, peripheral neuropathy, and weight management. She welcomes all patients at various stages of their cancer journey, from newly diagnosed, to end of life care. Outside of her clinical practice, Dr. Jessa embraces the academic side of medicine, and is involved with various professional organizations. She was very honoured to be a co-principal investigator and clinician with an acupuncture study at the Tom Baker Cancer Centre (https://myleapmagazine.ca/2018/04/27/group-acupuncture-effective-individual-acupuncture/). Additionally, she is a part of the Clinical Practice Committee with the Society of Integrative Oncology (SIO, https://integrativeonc.org), is the organizer of the journal club for the Oncology Association of Naturopathic Physicians (OncANP, https://oncanp.org), and is on the steering committee and co-chair of fundraising for the ACTION Centre (http://tbccintegrative.com). Dr. Jessa's life mission is to make integrative oncology a part of regular cancer care and fully accessible to all patients.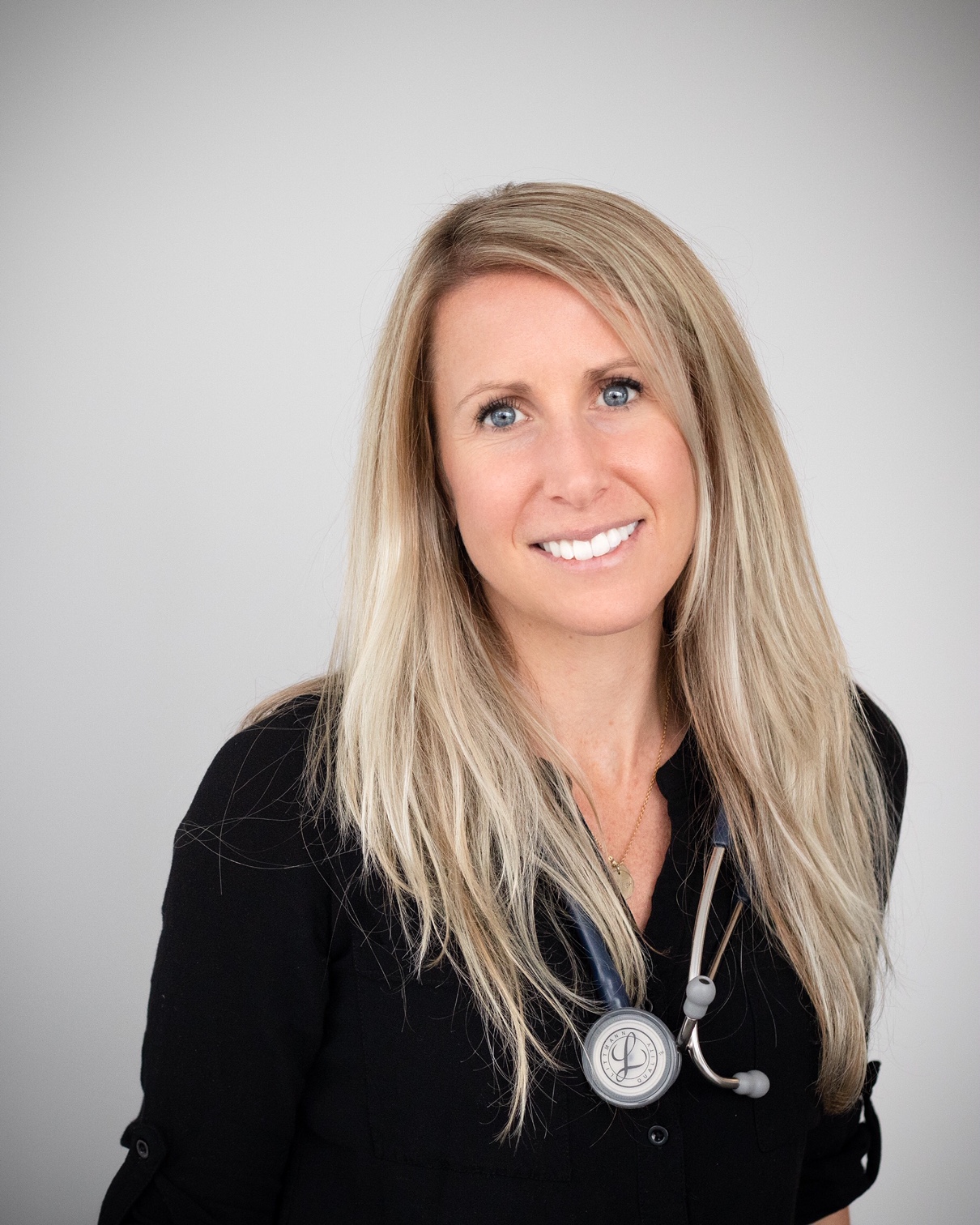 Dr. Kathryn Doyle
ND

Dr. Kathryn Doyle, ND is a trusted resource for parents who want to raise naturally healthy children, and reach their own best health too. As a Naturopathic Doctor in practice since 2009, Dr. Kathryn quickly learned that the health of her adult patients is directly proportional to the health of their children. She will be offering allergy testing and immunotherapy treatment at Calgary Integrative Medicine to help build naturally stronger immune systems for both children and adults who suspect they suffer from exposure to food and environmental allergens, but are seeking a solution that goes beyond antihistamines. Dr. Kathryn is a licensed Naturopathic Doctor under the College of Naturopathic Doctors of Alberta (CNDA), and is a member of the Alberta Association of Naturopathic Doctors (AAND) and the Canadian Association of Naturopathic Doctors (CAND).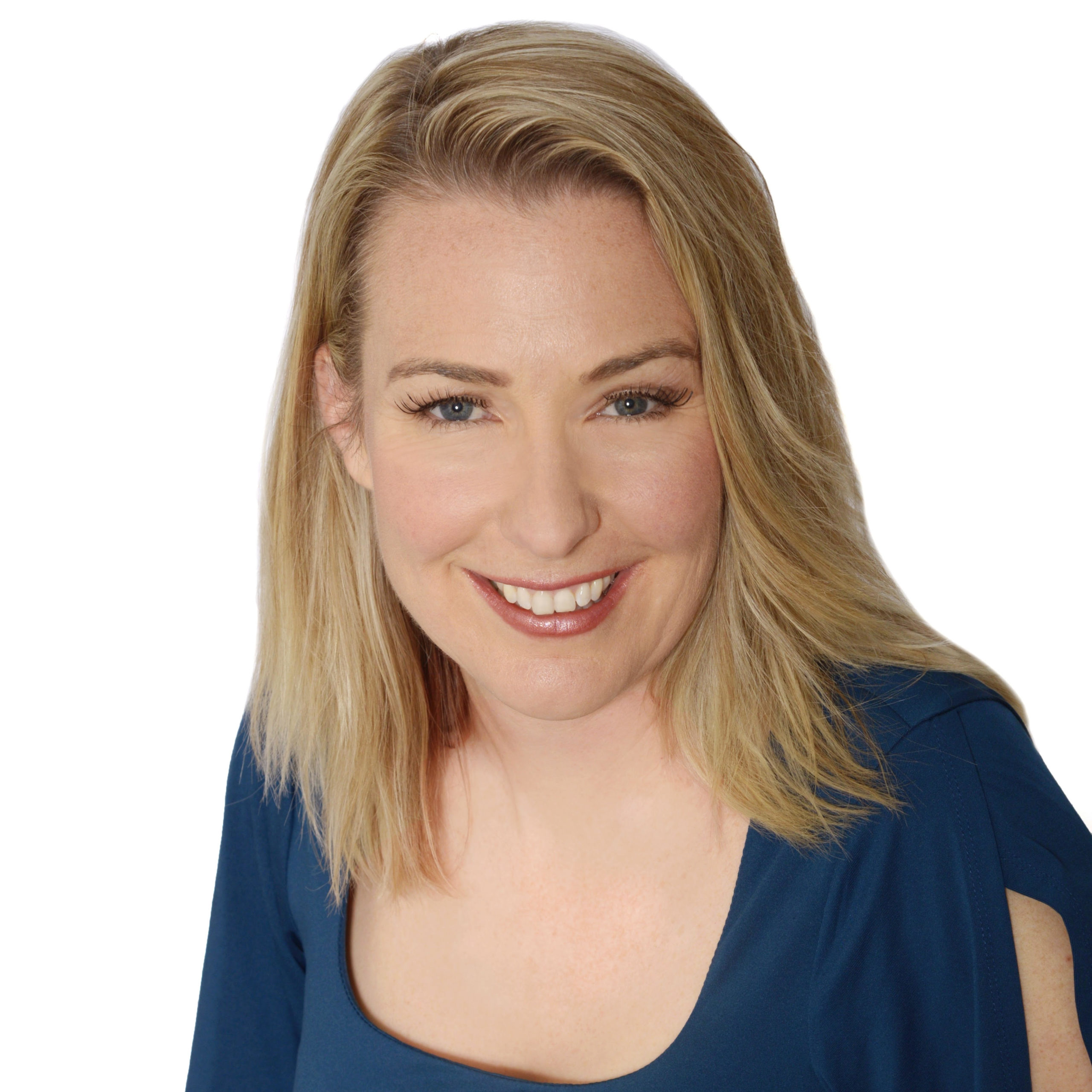 Dr. Tanya Kelloway

D.T.C.M, R.Ac.
Dr. Kelloway has been practicing Traditional Chinese Medicine and acupuncture since 2009. With a wealth of experience, Dr. Kelloway has successfully treated patients with health problems throughout their entire systems. Her expertise lies in the field of integrative oncology and pain management. Integrative oncology treatment is complementary to western medicine. She supports patients undergoing cancer treatments to reduce negative effects of conventional therapy and help with recovery. She also treats numerous other health concerns including anxiety, depression, chronic stress, adrenal fatigue, migraines, headaches, sinus infections, colds and flu, dizziness/vertigo, infertility, neurological conditions and digestive problems. Tanya is registered with the Alberta Association of Traditional Chinese Medical Doctors, and took some of her training in China.
COME IN AND CHAT WITH A PROFESSIONAL